Welcome to the Nenagh Arts Centre page dedicated to events for children!
Below you will find information for all the upcoming performances for children coming to Nenagh Arts Centre in the near future.
3 Day Easter Camp - Tuesday 27th March, Wednesday 28th March & Thursday 29th March 11am - 1pm
Join us for our 3 Day Easter Camp on Tuesday 27th, Wednesday 28th & Thursday 29th March where you can take part in Drama, Dance, Puppet Making, Cookie and Cupcake Decorating.
A healthy snack will also be provided.
Suitable for 7 -12 year olds. Places are limited so don't miss out.
Contact the Box Office TODAY on 067 34400 to book your place.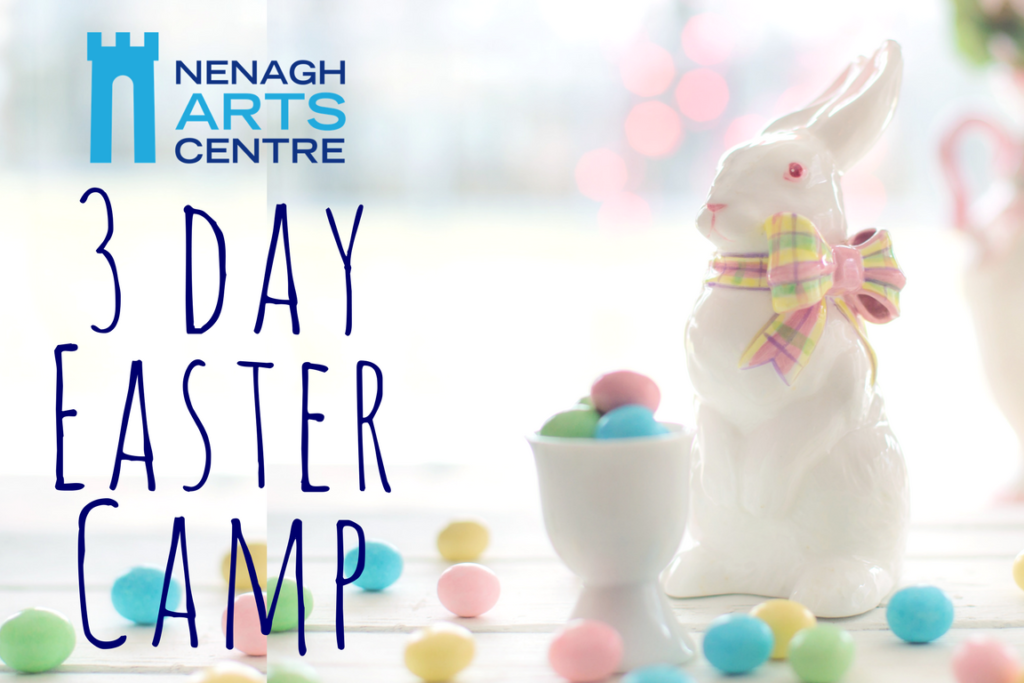 Science Magic - Sunday 22nd April, 3pm, Tickets €8.00/ Family of 4 €26.00 (plus €1 Booking Fee)
Join triple-award winning comedian and scientist Donal Vaughan and prepare to enter the magical world of science. Always exciting, sometimes messy. Learn about science, and laugh your pants off while you do. Forget Harry Potter, Donal is the real wizard. Join him as he does the impossible; skewer a balloon without popping it, set paper on fire without burning it, turn water upside-down without spilling it, move an object without touching it. And even conjure dragon's breath!
And the best part??? You can do all the tricks at home using everyday household items. You too can become a science wizard and amaze your family & friends.
Suitable for ages 5+
Little Folk on Tour - Saturday 5th May, 2pm & 4pm, Tickets €5.00 (plus €1 Booking Fee)
Please note that children will not be seated for this event (bring along a favourite cushion, blanket or pillow). Chairs will be provided for adults.
Little Folk on Tour is a fun filled exploration of music and movement perfectly suited for your energetic under 6's. Join Kyle Riley as he leads the children (and their adults) through a variety of music that gets them singing, jumping and shaking. Make big sounds with percussive instruments, move with colourful scarves and float with the bubbles in this hugely engaging musical session. Kyle brings his own style to those traditional children's songs we know so well and introduces you to his original songs inspired by his two young children. It's a fun filled, entertaining hour that's not to be missed.
Here are the words of some very happy parents after attending a Little Folk session-
'The children danced and sang their little hearts out.'
'Kyle is fantastic with the children & gets everyone involved.'
'What an amazingly energetic morning we had. If you've not been to one of Kyles music sessions I'd definitely recommend it.'
'Kyle is amazing with the children they had an absolute blast.'
'She absolutely loved it. She danced and moved and was still doing all the actions after we left.'
'Kyle is a natural with children and our little one just adores him.'
                                                                  2pm                                     4pm