Welcome to the Nenagh Arts Centre page dedicated to events for children! Below you will find information for all the upcoming performances for children coming to Nenagh Arts Centre in the near future.
Where Does The River Go? - Friday 27th July, 11am & 2.30pm
A show for 2-4 year olds and their families!
This multi sensory, participatory performance, with original music, song and puppetry is created especially for young children by Joanna Williams, Little Bigtop as part of her Artist in Residence at Nenagh Arts Centre in collaboration with Musician Julie Tiernan.
Please note: This is a 'pay what you like' performance and a contribution can be made at the end of the show.
BOOK TICKETS HERE
Places are limited and all children must be accompanied by an adult.
Sponsored & supported by Creative Ireland, Tipperary County Council & Nenagh Arts Centre.
______________________________________________________________________________________________
Book Launch: The Otterfox Almanac of Silly Rhymes - Saturday 28th July, 2pm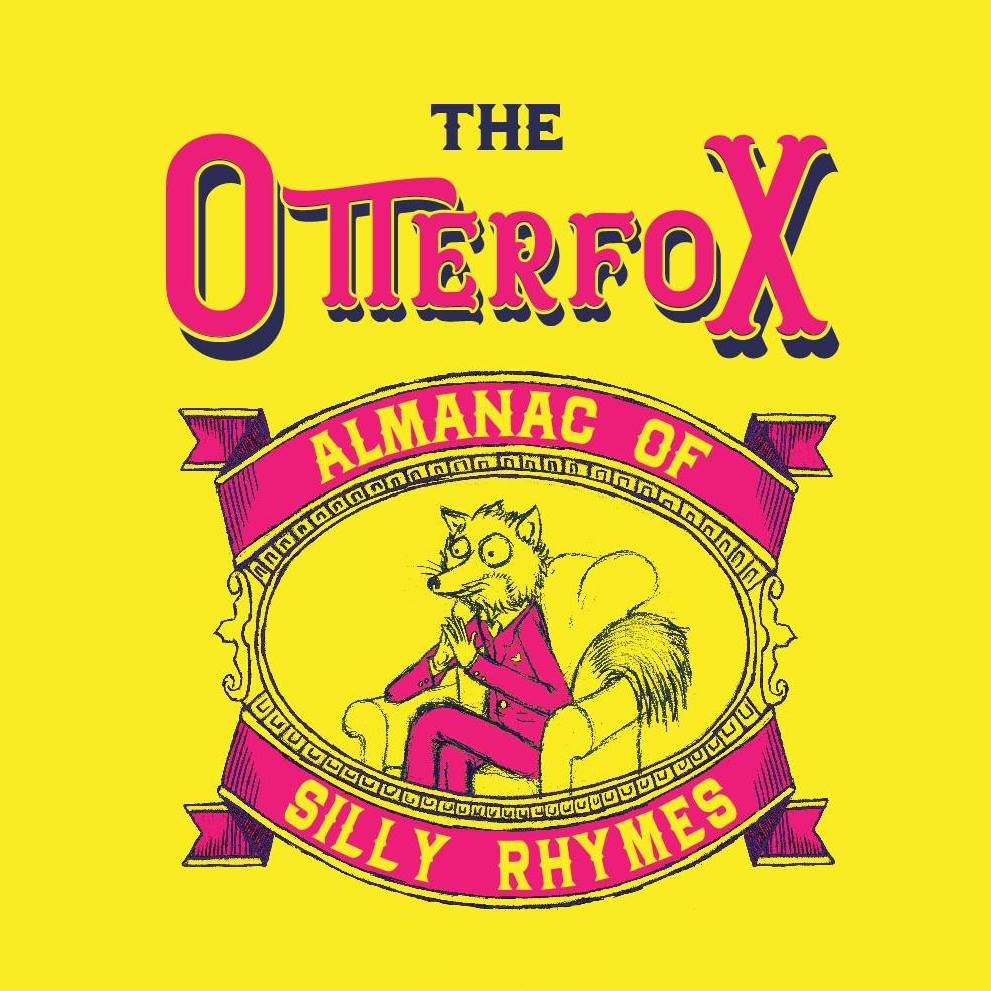 It's the launch of the 'The Otterfox Almanac Of Silly Rhymes.' A book filled with surreal rhymes that is sure to delight and intrigue kids of all ages. There will be a reading by the author, an illustration demonstration by the illustrator and much more entertainment.
______________________________________________________________________________________________
Bubbly Maths - Tuesday 7th August, 2pm & 4pm, Tickets €8.00 / Family of 4 €26.00  (plus €1 Booking Fee)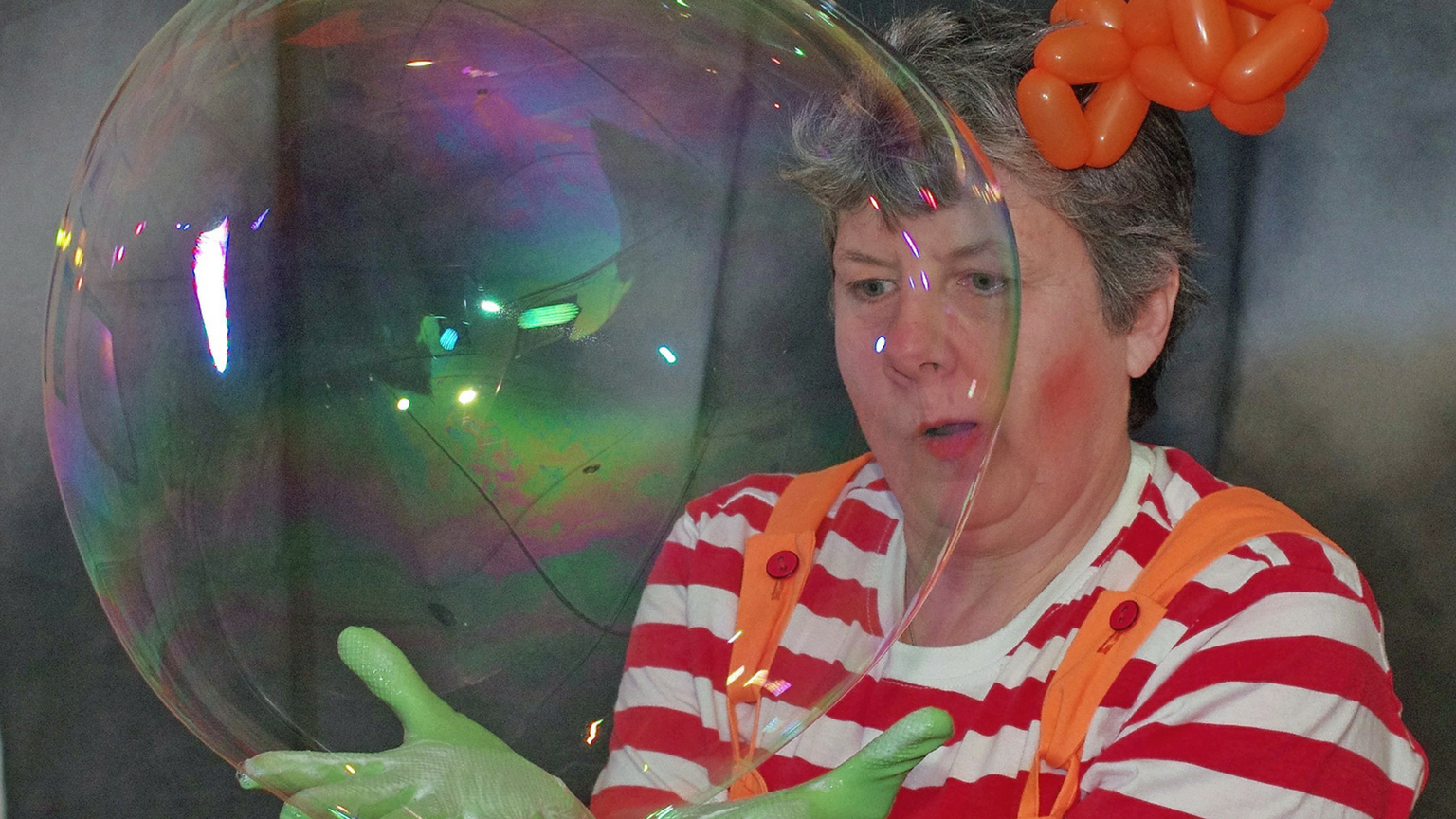 This award winning, Guinness World Record holding artist will take you on a journey full of bubbles, colourful giant balloon shapes AND laughter! Bubblz bubbles with bubbly fun as she engages children to love learning AND enjoy mathematics (and science!). Audiences of all ages exercise their maths "muscles" without even realising it, whilst thoroughly enjoying mathematical puzzles and activities with lots of audience interaction and massive visual props.
SOME audience members might even end up INSIDE a bubble!
What is her recipe?
An ounce of estimating
A pinch of problem solving
4 dozen of giant balloons?
One cup of magical geometric bubbles?
10 gallons of MAHOOSIVE bubbles ??
Stir all the ingredients together in the Cauldron of Infinite Laughter and Bob's your Uncle, Maths is FUN!
Enjoy!
"BRILLIANT I had my grand children at this. We really loved it. Well Done!"
"Great for kids & adults. Very interesting. Really enjoyed it."
"Great fun. All the children were listening."
                                                                  2pm                                     4pm
---
Goldilocks & The Three Bears - Sunday 16th September, 3pm, Tickets €8.00 / Family of 4 €26.00  (plus €1 Booking Fee)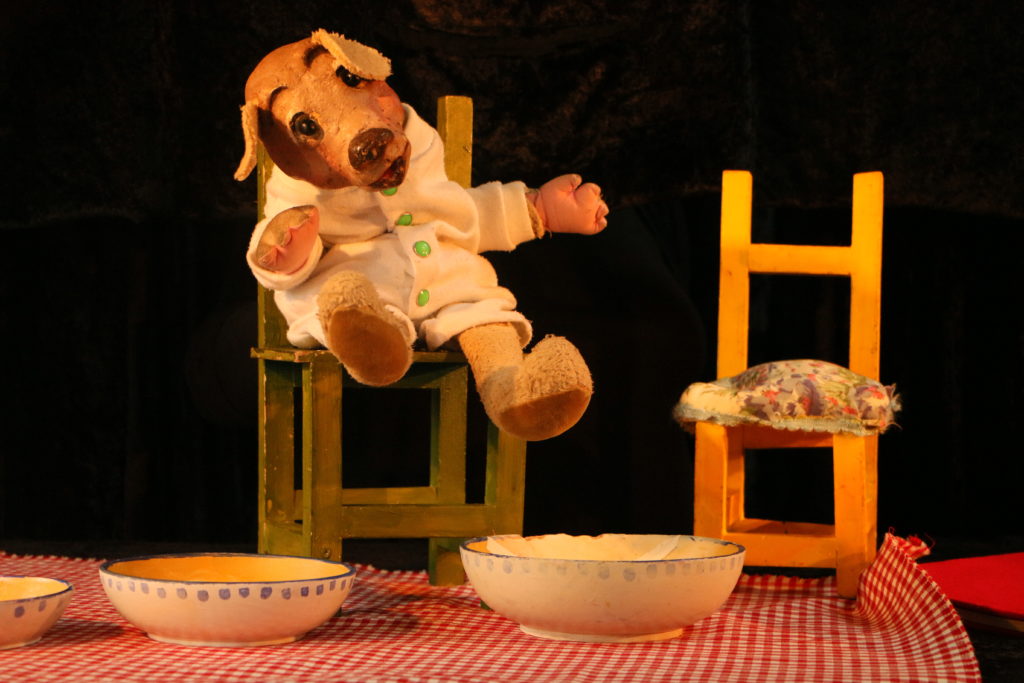 Imagine a storybook that comes alive! Miriam Lambert, is delighted to present "Goldilocks and the Three Bears" where the story comes alive within her original two-tier puppet booth. Peek and Boo, Miriam's signature characters guide the children to the tale of a little girl who pays a visit to the home of the adorable baby bear!