Workshops/Classes
Nenagh Arts Centre hosts and runs a number of different classes. Please contact the individual organisations or numbers below for more details:
BALLET FOR BEGINNERS
This class is aimed at children 5 to 8 years old. It's a fun introduction to ballet which will cover key ballet principles in a supportive environment. You will begin to develop core ballet skills, working on flexibility,
coordination and graceful movement. We hope to develop a more
advanced ballet class in the coming year.
Saturday's at 2.15 pm (1-hour Class)
                                           €8 per class
                                          Class Returns In The Autumn
BALLET FITNESS FOR ADULTS 
This class is suitable for complete beginners or for those who took classes as a child, so little or no experience is required. The focus is on developing posture, flexibility, musicality, balance and movement
co-ordination while learning the basic rudiments of ballet. It's an excellent workout and more stimulating than a visit to the gym.
Saturdays at 3.15pm (1-hour Class)
                                           €8 per class
                                          Class Returns In The Autumn
DANCE INSTRUCTOR
Ana Camillo
Ana began her dance studies in 2006 and studied gypsy dance, flamenco, contemporary oriental dance and Irish dance. She graduated in 2013 as a dance technician specialised in classical ballet and jazz at Studio Shiva Nataraj Danças e Práticas, São Paulo, Brazil
In 2016 Anna received a Master's Degree in Ethnocoreology from University Limerick.  Ethnochoreology is an academic interdisciplinary field that studies dance and movement in cultural context. As dance teacher and dancer, Ana is experienced in gypsy dance, flamenco, classical ballet, Celtic jazz and Irish dance. Ana is currently assisting with the running of classes of the Centre for Academic Achievement programme for children between 8 and 13 years old, held at the University of Limerick.
HIP-HOP
Our tutor Rachel Sheil has an MA in Dance Performance from the University of Limerick with first class honours and has been teaching Hip-Hop for the last 6 years, all over Ireland, the US and the UK. Her cases are centred on learning the foundations of Hip-Hop, having fun to great music and learning dance as a social activity.
Thursday's 3.30pm - 4.30pm &  4.30pm - 5.30pm(Age 5-8) &
                                            5.30pm - 6.30pm(Age 9+)
                                            €8.50 per class or €45.50 for the term of 7 classes
                                          Autumn Term runs from Sept. 7th -  Oct. 19th and is now available to
                                          book now! To book a place contact the Box Office on 067 34400.

BELLYDANCING FOR FITNESS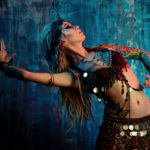 Belly dancing burns fat, tones abs, hips, thighs and arms and releases stress.
As well as improving flexibility and posture. Enhance your creativity and femimimity.
Tuesdays at 6.30pm (1 hour)
€8 per class
 Class Returns In The Autumn
MacLoone O'Meara Academy of Irish Dancing:
Monday 4pm - 7pm
Wednesday 4pm - 7pm
Thursday 4pm - 7pm
Saturday 10:30am - 1:30pm
Contact Nikki McLoone: 087 2486384
Pilates:
Every Monday from 7:30pm
Contact Geri Cantwell: 087 6491725
Class Returns In The Autumn
Camera Club:
Tuesdays (every two weeks)
The Nenagh Camera Club season runs from September through to May with a break then for the summer months. We meet up every second Tuesday in the Arts Centre from 8pm to 9:30pm. The club caters for all levels of photographers from beginners to advanced users. A wide variety of activities are scheduled during the term including talks by guest photographers, competitions, outings, camera techniques and photo editing. New members are always welcome.
Contact Pat Ryan - Tel 087 0537828
Returns In The Autumn
Parent and Toddler Group:
Wednesday 10am - 12pm
Nenagh Parent and Toddler group runs every Wednesday morning 10am - 12pm in Nenagh Arts Centre during the school term. The aim of the group is to provide a secure space for young children to mix with their peers, and for parents and carers to socialise and develop new friendships. The group is run by a committee of parents, and a new committee is voted in each year. The cost of the group is €3 per family per morning, with tea and coffee provided.
                                           Contact Lisa O'Meara: 085 7787678
CoderDojo:
Wednesdays (Monthly)
CoderDojo is a movement orientated around running free not-for-profit coding clubs and regular sessions for young people. At CoderDojo, young people learn how to code, develop websites, apps, programs, games and more. Dojos are set up, run by and taught at by volunteers. 
Dojos organise tours of technology companies, bring in guest speakers to talk about their career and what they do, and organise events. In addition to learning to code, members meet like minded people, show off what they've been working on and so on. CoderDojo makes development and learning to code a fun, sociable, kick ass experience. CoderDojo also puts a strong emphasis on open source and free software, and has a strong network of members and volunteers globally.
Notes: You will need to register for CoderDojo. You will need to bring a laptop. Borrow one from someone if needs be. Also a parent must be present if you are under 12! (Very important). If you are 12 or under, your parent must stay with you during the session.
Contact via twitter – coderdojonenagh
coderdojonenagh@gmail.com
 Returns In The Autumn
Back2Basics Weight Management & Motivation:
Back2Basics Weight Management & Motivation promotes healthy eating leading to a healthy lifestyle with the support and help that you need along the way!
NO MEAL REPLACEMENTS. GIMMICKS OR FAD DIETS, JUST GREAT ADVICE AND MUCH NEEDED MOTIVATION!
Wednesday 6pm - 9pm
Thursday 9am - 2pm
Classes are in the Castle Room in Nenagh Arts Centre. You must make an appointment to join. If you would like further details please contact:
Martina Jones 087 6707832
simplylifechanging@gmail.com
Yoga:
"Life is made of choices. If you improve your world improves."
Thursday:
              Yoga:  Rest | Refresh   6:45pm – 7:45pm 
              Yoga:  Elements   8pm – 9pm
                                          Classes Returns In The Autumn
Both classes are beginner friendly. However the Elements class has more challenge than the first. The 6:45pm class is intended for people with back care issues, people looking to relax etc. The 8pm class is for those looking for a bit more strong stretching.  Regardless of the class and stretching, the emphasis is ultimately the true purpose of yoga: stepping outside of thought into the peace and stillness naturally within the human heart.
Donal qualified as a teacher in the Iyengar tradition of yoga in 2002 and spent five and a half years living with Buddhists deepening his understanding of mindfulness and meditation. He has taught yoga and mindfulness at the Dublin Buddhist Centre, Samadhi Yoga Centre, and to members of the Tipperary senior hurling team. He has also worked as a volunteer with groups of individuals in drug rehab, cancer support centres and centers for adults with special needs.
Testimonials:
"I really enjoyed the sessions and disappointed that I did not start earlier. It was one hour a week that I could just switch off totally and concentrate on myself which normally I find hard to do"
"Donal has great experience and knowledge to share. His kindness and simplicity are wonderful."
Contact Donal Quirke: 087 9656398
North Tipp Yoga
North Tipp Yoga Facebook
donal@northtippyoga.com

Kinder Music For Toddlers:
Music programme involving play and movement for parents and toddlers in Nenagh Arts Centre on Saturday mornings at 10am. Sessions are 30 - 40 minutes and fees are €5 per week. Family rates are available.
Contact Florence Starr: 087 6452103
Play YT Youth Theatre at Nenagh Arts Centre Saturdays 11:30am – 1:30pm:
Play YT Youth Theatre is back for the autumn and is looking for new members to join. If you're between 13 and 17 years old and looking for something fun and exciting to be part of, Play YT Youth Theatre is it! Meeting every Saturday between 11:30am - 1:30pm at Nenagh Arts Centre, experienced theatre practitioner Joanne Quinn will lead and direct Play YT.
Play YT is an excellent programme for young people to make new friends, develop communication skills and build confidence through theatre games and improvisation and no experience necessary. Presenting two projects a year, participants work hard together to accomplish their goals in a supportive and rewarding environment.
Cost: €40 per term. Nenagh Arts Centre offer discounted theatre tickets to all members (subject to availability). For more information please contact director@nenagharts.com or 067-34400.
Play YT Youth Theatre is a partnership project between, Nenagh Arts Centre and Tipperary Arts Office with funding support from The Arts Council.
Returns In September