Welcome to Nenagh Arts Centre Music page! Below you will find information for all the upcoming musical performances coming to Nenagh Arts Centre in the near future.
Where Does The River Go? - Friday 27th July, 11am & 2.30pm
A show for 2-4 year olds and their families!
This multi sensory, participatory performance, with original music, song and puppetry is created especially for young children by Joanna Williams, Little Bigtop as part of her Artist in Residence at Nenagh Arts Centre in collaboration with Musician Julie Tiernan.
Please note: This is a 'pay what you like' performance and a contribution can be made at the end of the show.
BOOK TICKETS HERE
Places are limited and all children must be accompanied by an adult.
Sponsored & supported by Creative Ireland, Tipperary County Council & Nenagh Arts Centre.
---
Luka Bloom - Saturday 22nd September, 8pm, Tickets: Early Bird Admission €15.00 / General Admission €20.00 (plus €1 Booking Fee)
EARLY BIRD ENDS Friday 17th August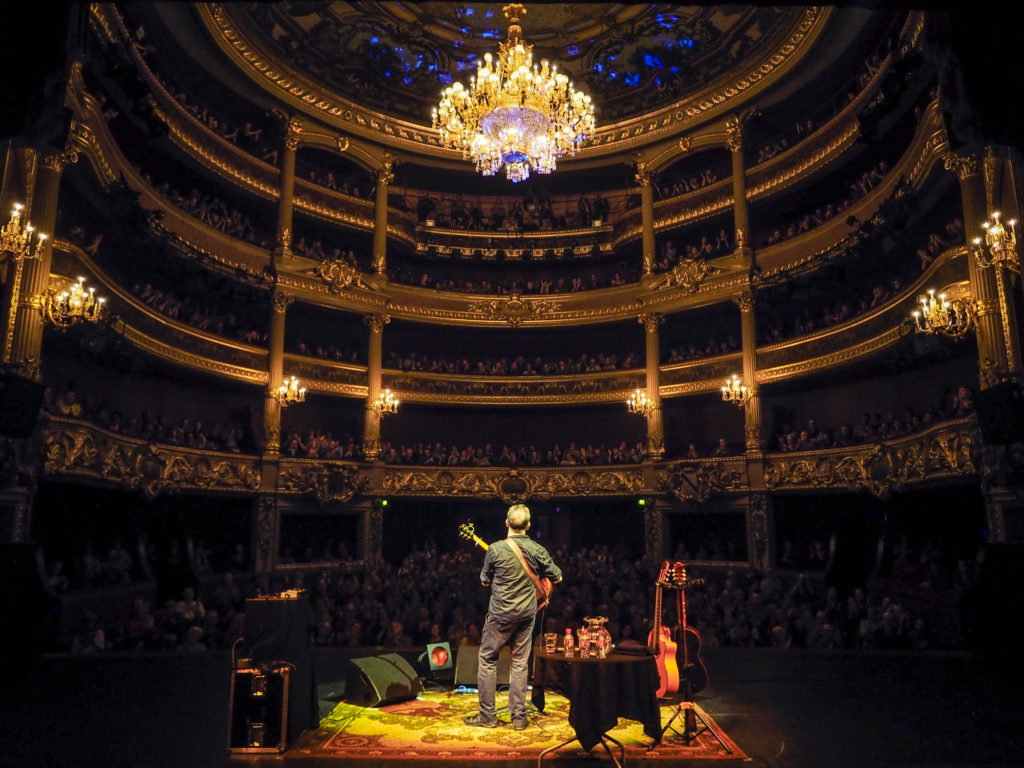 The very embodiment of the folk singer, Luka Bloom has that deep sense of social justice with an uncanny ability to distil contemporary life into the pithiest and most alluring combinations of lyrics and melody lines. Last year's album, Refuge, put a finger on the fractured nature of so much of what's happening in our world today, from homelessness to war to climate change. His voice is still as open and honest as it was over 30 years ago, and his guitar finds chord combinations that are all his own. Passion, playfulness and pause for thought: a hearty combination in any gig.
Siobhan Long, Irish Times. March 2018.
REFUGE:
2016 was a challenging year in the world. People respond to changes in different ways. since mid 2016 the world has seemed an angrier place. I decided to go quiet. These songs arrived and became a refuge for me. Songs have always been a place of refuge for me. Some times they help me understand the world; accept the world. Sometimes they help me escape the world. mostly, I just love songs. Writing them. Singing them. Alone. Big hall; small club. It's all good. And so it was that REFUGE came into being in mid 2017. In raw times I decided to keep the record raw. Guitar, vocal. The wonderful John Fitzgerald at Lettercollum Recording Studio, Timoleague, County Cork, recorded the songs. Brian Masterson mastered the record. Steve Averill designed the package. And the great Tim Goulding contributed his beautiful mandala for the cover image. George Karbus photographed the guitar. I love singing these songs.